2047: fictional speculations of civic space in consumerism Hong Kong


MA Thesis (Distinction), SSoA
Sheffield,
UK, 2016

This thesis project started from a series of critical thinking of historical events and reality in Hong Kong, with a fully understanding on its physical and social conditions. At the same time, Hong Kong became a city without ground since numerous marketplaces are connected through bridges in most of the urban area, and the more shopping centres are connected, the longer time citizens spend in malls, and capital of private developers is gained through the production of consumption. As a result, consumption has diffused in people's everyday life, since the 1980s when the second transformation of industries happened in Hong Kong. The city, which is no longer for producers but consumers, has become the society of the consumerism through the spreading spectacle.



The increasing power of capital keeps producing marketplaces, and the production and reproduction of consuming space also strengthen the power of capitalists. As the city is gradually replaced by enormous malls, citizens might have to become consumers when they want to use the public area in shopping malls. Then, a dystopian future of the city, which imagines the city becomes to be one huge shopping mall and is under the surveillance of the capital state, is delivered based on the recognition of reality and future development planning. Hence, the critiquing part, based on the imagination of future Hong Kong, explores what citizens could do in that situation, for those who live and work in the city but lose their rights, for those who want to obtain their liberty under the control of the giant capital.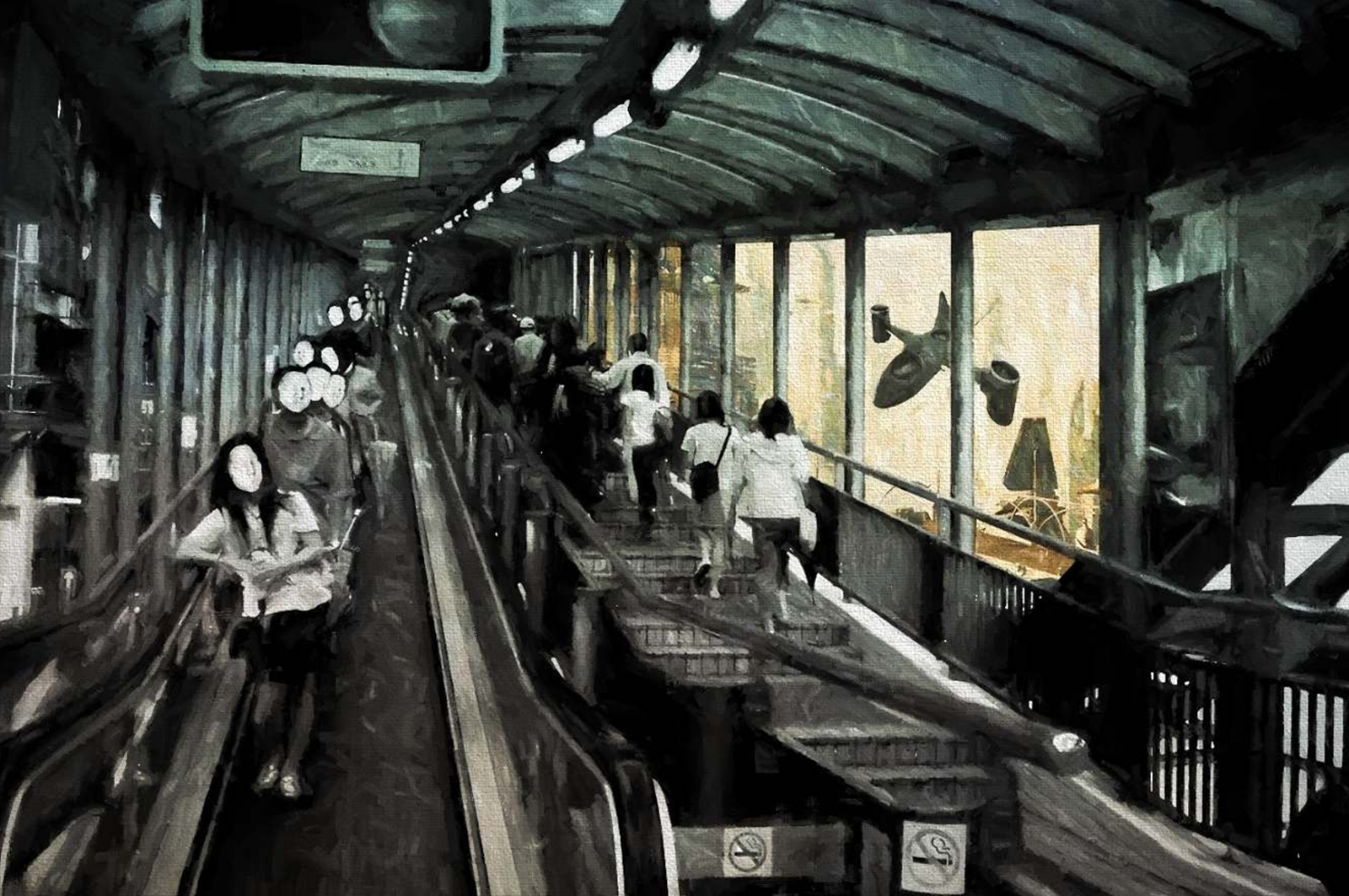 © 2022, All rights reserved..